Deck Repair and Remodeling Western New York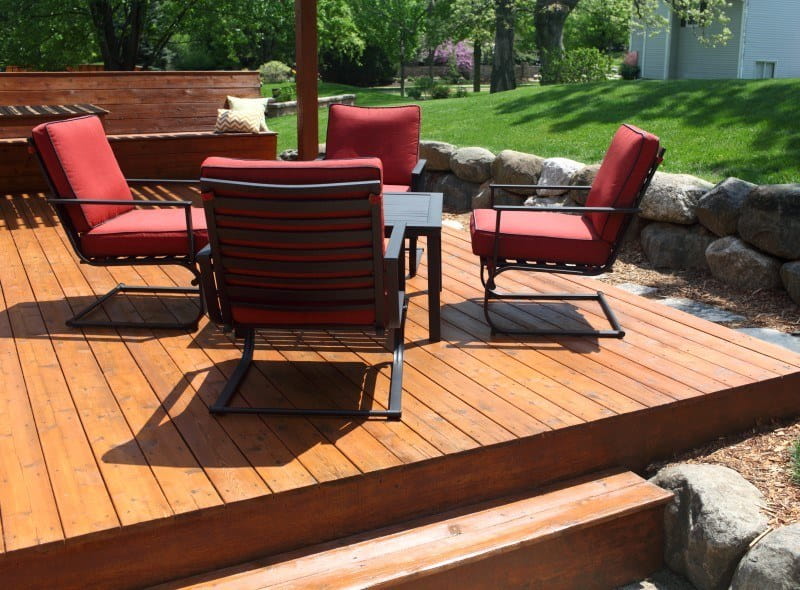 Water is a deck's worst nightmare. Without proper deck staining, we run the risk of the wood planks becoming rotten, covered in mildew, warping, and cracking. The list doesn't end there, either. From cracking to nail pop, the longer we neglect our deck, the more it becomes not only unsightly but dangerous.
Deck remodeling is really our only solution to continue to seal out the moisture that is responsible for all of this. When it comes to the best solution for deck repairs and remodeling, turn to the professional Western New York Deck Repair and Remodeling contractors at Baich Construction. We are your Remodeling Contractor.
Our Western New York Deck Repair and Remodeling Includes These Detailed Services
Deck Repairs
Deck Remodeling
Deck Staining
Deck Refinishing
Deck Renovations
Deck Replacement
Deck Repair Services
Deck Remodeling Services
Deck Repair Estimates
We Provide Deck Repair and Remodeling in the Following Areas:
Amherst, NY | Orchard Park, NY | Hamburg, NY | North Tonawanda, NY | Tonawanda, NY | Williamsville, NY | Clarence, NY | Wheatfield, NY | Pendleton, NY | Cheektowaga, NY | Buffalo, NY
Why Western New York Homeowners Should Hire Us For Their Deck Repair and Remodeling
Our professional Deck Repair and Remodeling team is bonded, licensed and insured. They carry liability insurance and worker's compensation coverage. We also are a certified painting company preferred by homeowners and businesses in Western New York, NY.
As a Western New York area professional Deck Repair and Remodeling contractor we can provide you with all types of Deck Repair and Remodeling services like Deck Repairs, Deck Remodeling, and Deck Staining to name just a few. Baich Construction will make sure your belongings are protected and your family is safe as we complete your Deck Repair and Remodeling project. Let us do the work; there is no need to get your hands dirty!
We pride ourselves on honesty, integrity, professionalism and complete costumer satisfaction on each and every Deck Repair and Remodeling job we complete. We believe that our values and experience will create great, long-lasting relationships with our clients. We strive to provide superior quality, continuous communication, and abundant knowledge of our products and services to all our customers. So when you hire us for your Deck Repair and Remodeling project, you can expect professional service and quality results. 
Recent Articles About Western New York Deck Repair and Remodeling
Thinking about starting a Western New York bathroom remodeling project? The bathroom is actually one of the most important parts of [...]

It is human nature to feed your aesthetic needs. Perhaps, maintaining a good and clean home not just for comfortable living but [...]
If you are looking for a professional Western New York Remodeling Contractor, then please call Baich Construction or complete our online request form.