Western New York Sentral Bath Systems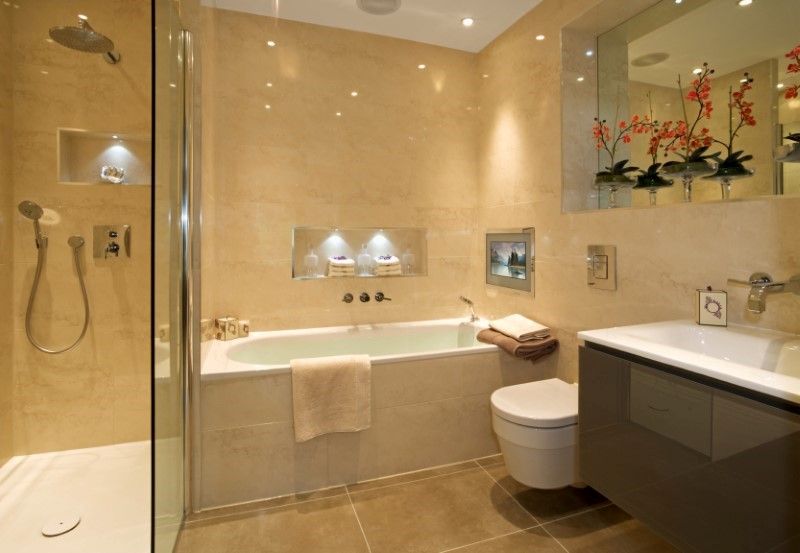 When you decide to remodel a bathroom in your home, you should give due consideration to the wonderful material options that are available. At Baich Construction, our Western New York bathroom contractors are proud to install high quality Sentral bath systems. These materials and fixtures can truly transform the look and feel of your bathroom in a highly beneficial manner. You and your family will surely love the results.
Call Baich Construction today if you need to hire a professionally licensed bathroom remodeling contractor in Western New York. Our highly knowledgeable and polite staff can answer any questions that you may have about Sentral bath systems. Our Bathroom Remodeling professionals are here to assist you in any way that we can. Our team can schedule your appointment today.
What are Sentral Bath Systems
Sentral is a composite material that lends itself perfectly to bathroom remodeling projects. This material allows you to install features and fixtures within your bathroom that look like natural stone such as marble and granite. At the same time, this highly affordable material has a number of amazing benefits.
Sentral bath systems are permanent and maintenance-free. They are also durable, lightweight, scratch-resistant, and elegant. As such, Sentral is great for any wet-wall application including tubs, showers, backsplashes, skirts, trims, and shelves. It will never grown mildew and mold, and it is extremely easy to clean.
Sentral Bath Walls and Shower Flooring in Western New York
One of the best areas to use Sentral materials is for your bath and shower. By doing so, you completely transform the look and feel of these areas. You and your family will love using these portions of your bathroom even more. Not only will your Sentral bath and shower look fantastic, but it will be easy to keep well maintained and cleaned. As such, the benefits will last for years to come.
Sentral Trim Molding and Backsplashes in Western New York
In addition to showers and tubs, our Western New York bathroom remodeling contractors can use Sentral materials for the unique areas within your rooms. We can install customized trim molding and backsplashes to give your entire living space a beautifully arranged look. A Sentral backsplash will truly update the elegant look of your bathroom vanity. Trim and molding can finish off the rest of your remodeling effort.
At Baich Construction, all of our efforts will be customized to your unique goals and needs. Through our Sentral bath system services, you are guaranteed to turn your dream bathroom into a reality.
If you are looking for Sentral Bath Systems in Western New York, call Baich Construction LLC today at 716-579-5798, or fill out our online request form.